Ezzi Lift Kit with Photodynamics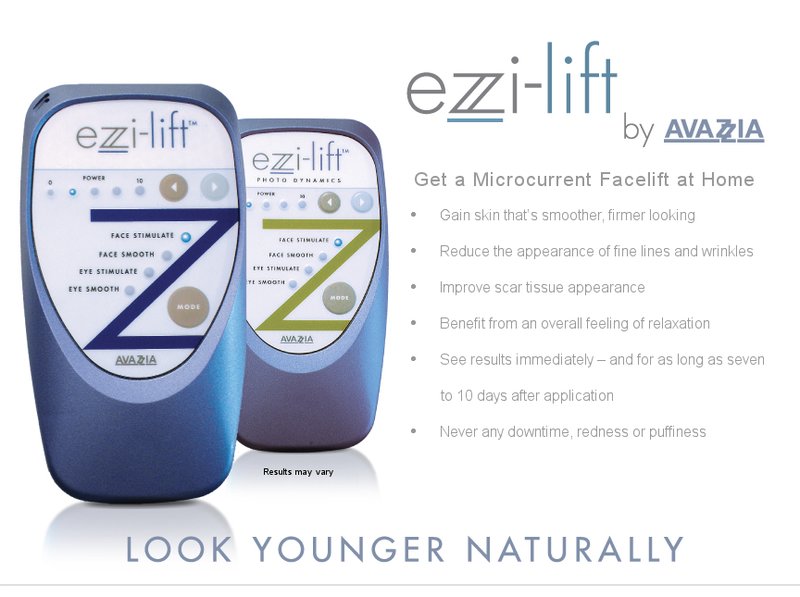 What is Photodynamics?
Research shows that different light waves enhance different cellular processes in the body. NASA found that red light, including LED red light, can encourage healthy blood circulation.
Ezzi-lift is a cosmetic facial massage device with a built-in metal plate to apply microcurrent for reducing the appearance of fine lines and wrinkles. Ezzi-lift with Photodynamics offers those same microcurrent benefits but adds LED lights in green, yellow, orange and red to enhance the benefits of an ezzi-lift facial.
Benefits of ezzi-lift

• Results of this facial rejuvenation protocol may be visible immediately and last up to 10 days.
• Non-drug, non-invasive facial massage has no downtime, no redness or puffiness.
• Microcurrent facial stimulates the body's own system to naturally increase production of elastin and collagen.
• Targeted massage may stimulate the lymphatic system.
• Massage may be targeted to traditional acupuncture points for improved sense of wellbeing.
• For additional information about ezzi-lift go to ezzi-lift-kit.com
Warning: Not intended for individuals with pacemaker or other implanted electronic device or who may be pregnant.
Note: A $35.00 shipping charge for products shipped within the North American Continent. Other Countries will be charged a $90.00 flat fee.